Shadowhand
Coming Soon!
https://store.steampowered.com/app/2137470/Regency_Solitaire_II/



Revisit romantic Regency Britain and build a glorious garden, in this charming solitaire sequel.
Brought to you by the creators of the hit casual card game, Regency Solitaire.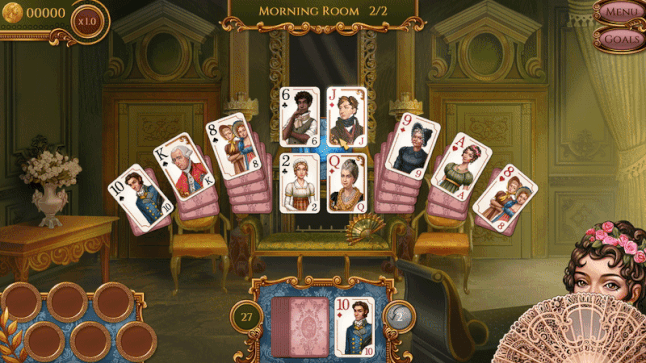 About the Game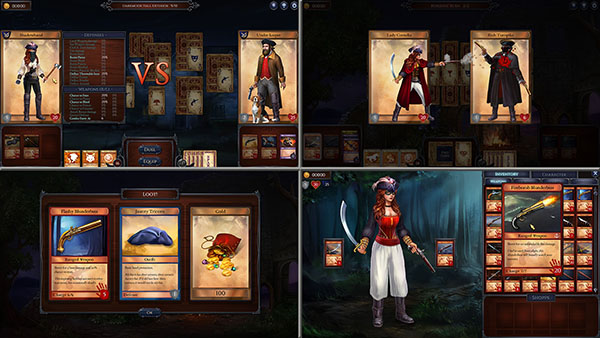 Shadowhand is a strategic RPG card game. Duel powerful enemies with unique solitaire-style turn-based combat. Equip your character strategically to sneak, slice and blast through foes!


We follow the story of Lady Cornelia Darkmoor, a beguiling young aristocrat who masquerades as the notorious highwaywoman, Shadowhand. Fleeing a crime scene and forced to act under the cover of darkness, Shadowhand's mission to safeguard a woman she holds dear leads to a web of corruption, smuggling and blackmail.


Your fortune and freedom are at stake! Combining an historical visual novel narrative with a card-driven RPG, Shadowhand's story spans 22 chapters of atmospheric locations including stormy coastlines, mysterious woods and gloomy manors. Featuring over 150 levels of elegant and intense single-player card action, players must dodge the law and brawl with outlaws in turn-based combat, gaining abilities to customize their character and collect new weapons, gear and loot.