Dwerve
Dwerve is an epic action-adventure RPG with tower-defense combat. Play as the dwarven tinkerer Dwerve and dungeon-crawl through a ruined kingdom, fending off hordes with turrets and traps! Unearth the lost technologies of the ancient warsmiths — the only weapons that can protect the dwarves from Witch-Queen Vandra and her army of bloodthirsty trolls and monstrous creatures hellbent on conquering the surface.
Inspired by SNES classics like A Link to the Past and innovative games like Orcs Must Die! and Dungeon Defenders, Dwerve offers an unforgettable experience that features captivating pixel art, a compelling story, and engaging gameplay mechanics. Traverse the perilous dungeons, unleash your strategic prowess, and defend the dwarves from imminent conquest.
Tower Defense Combat!
Build turrets and traps to fend off swarms of monsters!


Dungeon Crawling!
Explore a ruined kingdom brimming with hidden secrets and puzzles!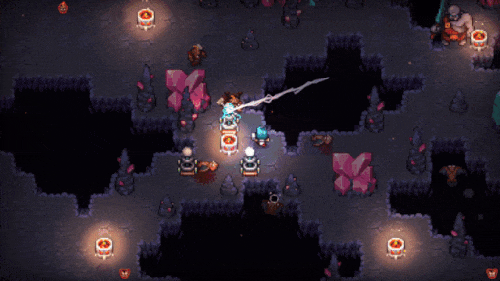 Upgrade Your Turrets & Traps!
Each has its own upgrade tree with 100+ upgrades in all!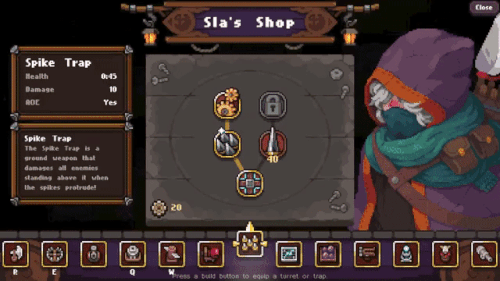 Fight Epic Boss Battles!
Use strategy, wit, and fast reflexes to outmaneuver massive monsters!


Discover Powerful Artifacts!
Dragonfire Boots, Lionheart Shield, Gurrakk's Warhammer, and more!


Embark On An Adventure!
Meet friends, travel throughout the mountain, defeat the Witch-Queen!