SWORDSHIP
Swordship will be released on Monday!
ACCEPT THE EMBARGO:
Coverage Embargo: December 5th at 3pm CET / 6am PT / 9am ET.
(This applies to

reviews

,

guides

and

videos of the full game

.)
IMMERSE YOURSELF IN THIS GENRE-EVOLVING NAUTICAL DODGE 'EM UP!
Swordship is a futuristic lightning-fast dodge'em up which flips the script on the traditional arcade shooter. Turn both the tide of battle and enemies on themselves by dodging, weaving, and diving your way through an onslaught of enemies hell-bent on tearing your Swordship apart.  
This addictive action-roguelike pushes you to make split-second decisions that will either bring you glorious victory against tyranny, and injustice, and become a symbol of hope to The Banished, or see your unsung heroics sink to the bottom of the sea. With an adrenaline-fuelled soundtrack, Swordship will transport you to a grim watery future!
Guns are cool but dodging is your best weapon: The Swordship's manoeuvrability allows you to outwit the enemy by tactically positioning and dodging enemy fire 
Ship Abilities: Collect power-boosting components and experiment with different play styles in your runs 
Risk/Reward Upgrades: Choose between risking it all by banking stolen containers for massive score boosts or, playing it safe for passive upgrades and extra ships that will fit your play style 
Weather Effects: Learn to master the different weather conditions to get through the randomly generated levels
Varified for Steam Deck!


Key Features:
Stay alive by making split-second decisions 
Outwit the enemy with tactical skill and anticipation 
Easy to learn, hard to master 
Effortless to learn, menacing to master 
Destroy your enemies using their own weapons 
Unarmed but dangerous!
Do you have what it takes to wield the Swordship? 

=> Compete with other players from everywhere in the world NOW!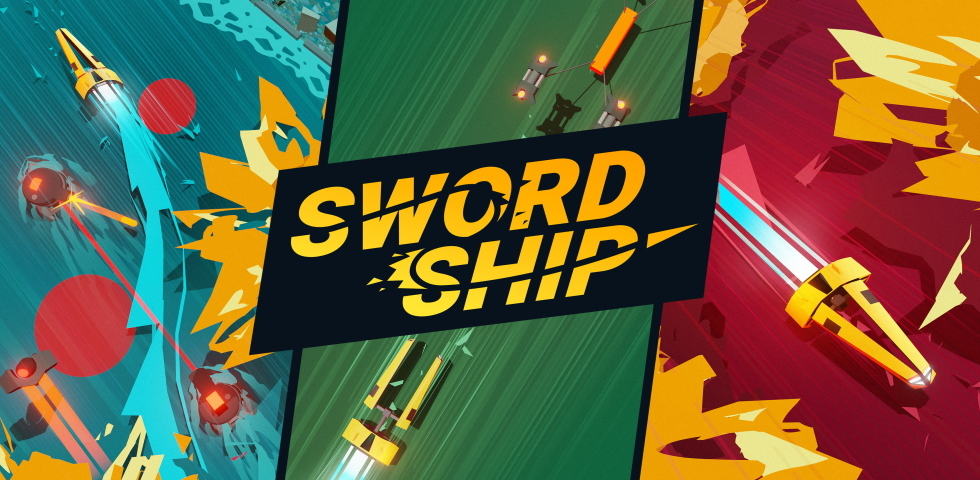 Copyright © 2022 Thunderful, All rights reserved.