StrikeForce Kitty
Comedic puzzle-adventure with strong RPG influences. Take away costumes from the foxes, create the most mad combinations of clothes, explore the world, find secrets and save the princess from the clutches of the cunning king!
The game's main feature are costumes you receive for victories over the foxes. The costumes make your kittens stronger and give them special abilities. Through them you can find new ways of completing the levels. Each costume is a reference to pop culture: movies, games, comics, anime, cartoons. Additionally, you can pump the cats up by training them in the gym. Make them stronger, faster and more resilient.
Each level is about finding the optimal path. With new abilities, you can discover new ways of completing the level and find rarer costumes. Searching for these paths often becomes a puzzle of its own.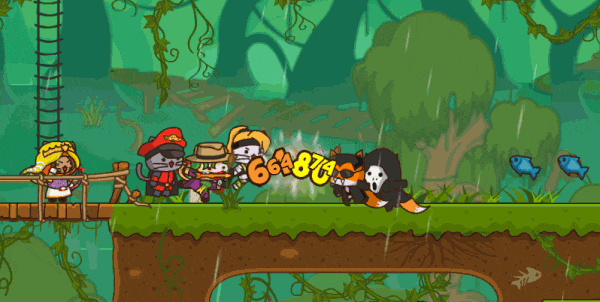 Features
Over 350 Costumes for your kittens!
Over 30 Artifacts! Reincarnate your kittens with super costumes!
A lot of Big Bosses!
Entangled levels with the search for the ideal path.
Over 100 teams with special skills!
12 unique passive and active!
Arts, music, animations give you many hours of fun!