Kaiju Wars - Nintendo Switch, PS4, Xbox One
We are currently offering Nintendo Switch codes for influencer reviews and promotion.
With the code, you will get access to a full game. 
If you're interested in producing coverage on PS4 or Xbox One, rather then on Nintendo Switch, feel free to request the key.
The game is available in the following languages: English, French, German, Spanish, Japanese, Russian, Simplified Chinese, Korean, and Brazilian Portuguese.
There is no embargo - you can start streaming now. Please include the information about the Switch release date: December 20th.
Genre/ tags: turn-based, strategy, tactical, action, sci-fi, PvE
Similar Games: Battletech, Into the Breach, Wargroove, Warhammer 40k: Gladius
Inspiration: Godzilla, Advance Wars, Pacific Rim, Into the Breach
Price: 19,99 EUR/USD
Reviews:
"Toss Into The Breach and Advance Wars into a nuclear reactor with the contents of an abandoned VHS store and you'll get Kaiju Wars - a brilliant turn-based strategy game about putting off the inevitable or preferably, taking it on an extended tour of the unpopulated warehouse district, well away from your town centre." Recommended – Eurogamer
"Kaiju Wars stomps its way onto the strategy scene with its brilliant sense of style, distinct setting, and tight tactical gameplay. Kaiju Wars is absolutely worth a spot in your library for any strategy fan, especially for fans of all things kaiju, monstrous, and wondrous." 85 – Cultured Vultures
"An excellent game for strategy fans who love Godzilla movies. Even without that, the game has so much care and attention put into it that it's hard to put it down." 90 – TechRaptor
Game description
Play out a Kaiju movie as the mayor of Floatio city, tasked with holding off the overwhelming strength of a Kaiju attack with (hopelessly) outclassed military. Defend your city as five unique and devastating Kaiju grow in power with every attack. Unfortunately, they can't be killed, but can be slowed down and forced to fall back... for now.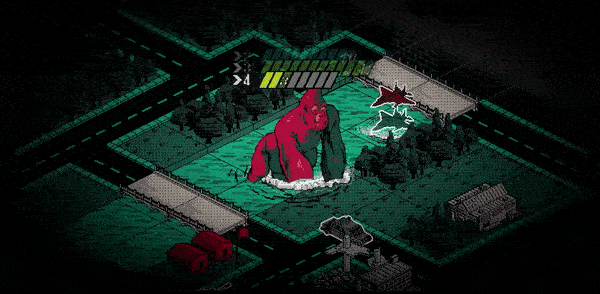 Monsters move towards the nearest building, and the scientists have matched the exact odds of where they might go next. Build sacrificial army bases and airfields to distract the Kaiju. If standard methods aren't enough, deploy experimental weapons such as freeze rays and transforming mechas to keep them at bay. Or you can always park tanks and jets in the monsters' path to slow them down (don't worry, we have a good insurance policy). If all your efforts fail, don't be ashamed and run away! Be prepared to evacuate the laboratory using transport trucks, boats, or planes when the Kaiju get too close.
Play missions from all over the world as you progress through the fight against Kaiju in a 15+ hour story-based campaign. Throughout the campaign, you'll have the chance to gain an advantage with upgradeable ACE units and Project Deck customization. Test your wits in tactical puzzles, command dozens of units in large-scale scenarios, and fend off repeated attacks in defense missions while developing your city economically. And if you're hungry for more, test your command skills in weekly challenges!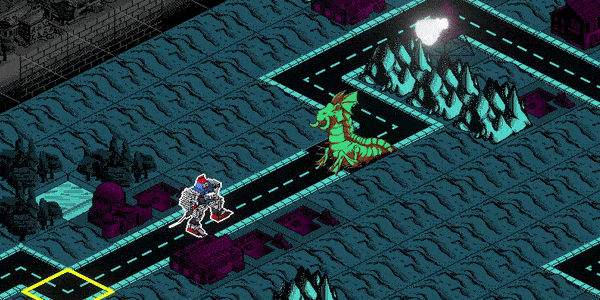 KEY FEATURES:
👾 Protect your city in a tactical battle with cannon-fodder tanks, jets, and more... unusual firepower.
👾 Face five different Kaiju - each with unique skills and potential for mutation.
👾 Immersive gameplay - enjoy the narrative-driven gameplay with a plethora of dialogues between historical characters throughout each operation. The tone of the interactions is affected by your choices.
👾 Do everything to stop the monsters, including sacrificing your units and buildings.
👾 Remember that you can't kill Kaiju - you can only slow them down.
👾 Defend cities around the world in 15+ hours of campaign mode.
👾 Prove your command capabilities in weekly challenges. 
© Klabater 2022.  © Foolish Mortals 2022. All rights reserved.