As Dusk Falls
As Dusk Falls is an original interactive drama from INTERIOR/NIGHT that explores the entangled lives of two families across thirty years. Starting in 1998 with a robbery-gone-wrong in small town Arizona, the choices you make have a powerful impact on the characters' lives in this uncompromising story of betrayal, sacrifice and resilience.
Drive the lives and relationships of multiple characters in a decades-spanning story told across two intense books.

Campaign Requirements:
1. Produce coverage of the game
2. Include your unique game.page tracking link in your coverage
3. You are obligated to disclose that this code was provided by Xbox free of charge!
Creator Information
Campaign Type: Organic (full game key in exchange for coverage on your channel)
Incentive: Key for full game
Platforms: PC Microsoft Store
Regions: Steam - Worldwide
Link Tracking: You are required to share your unique game.page link with your audience. You can include this in your Stream title or chat on Twitch, or in your YouTube description
Game
Genre: Choose your own adventure, Adventure
Price: $29.99
Similar Games: 12 minutes, Detroit Becomes Human, The Quarry
Why is it good to feature on your channel? It's a narrative based interactive game,  show your audience your unique take on this game!
Difficulty: All Levels
Languages: English, French, Italian, German, Spanish – Spain, Czech, Danish, Dutch, Finnish, Greek, Hungarian, Norwegian, Polish, Portuguese -Brazil, Russian, Spanish -Latin America, Swedish, Turkish, Simplified Chinese, Traditional Chinese, Japanese, Korean
Multiplayer: Singleplayer & Online Multiplayer
Music: Soundtrack cleared for live streaming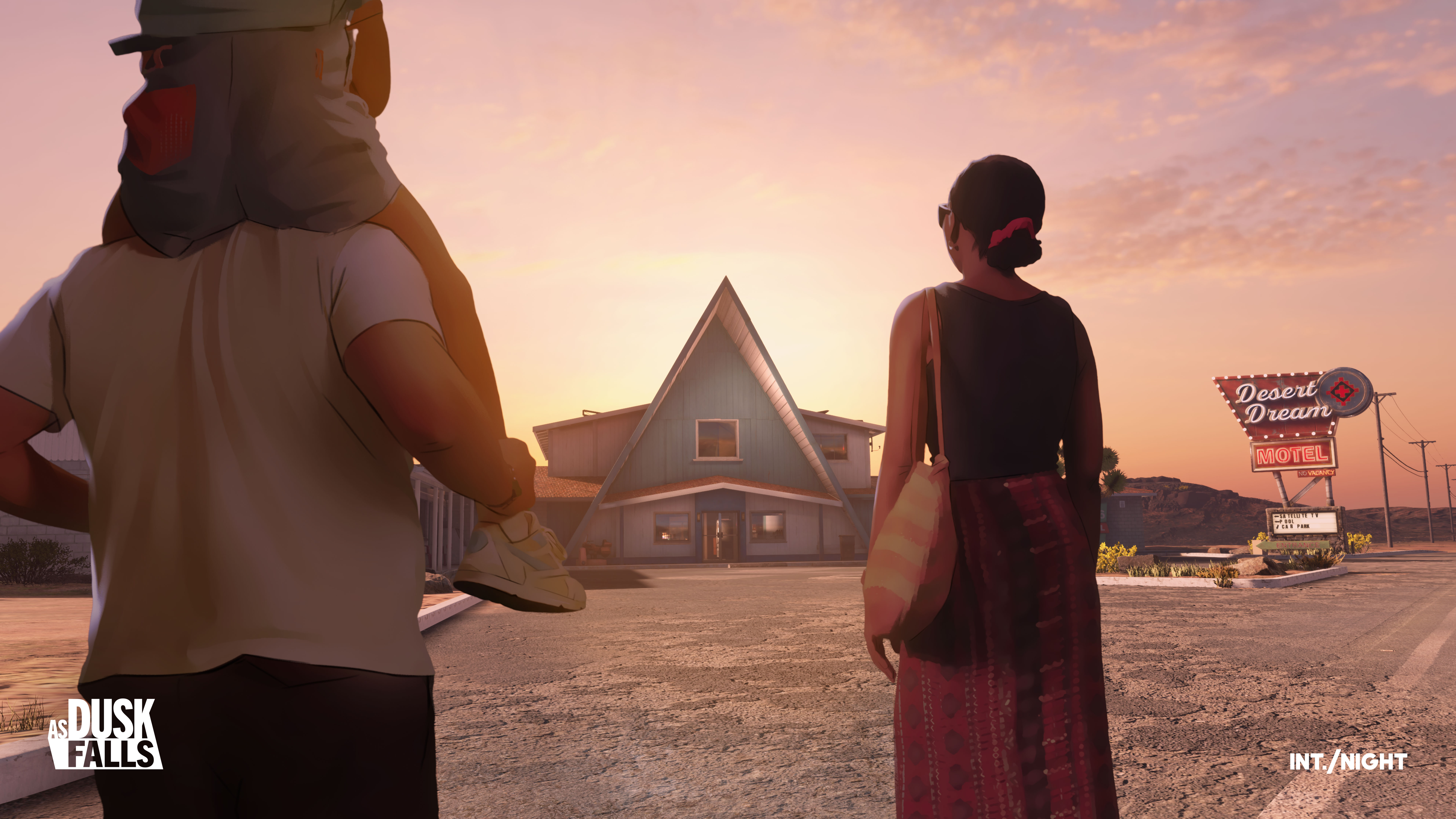 Replay the story again and again to uncover vastly different outcomes for the characters and explore hidden nuances behind every decision. Will your characters survive unscathed? What kind of people will they ultimately become?

Drive the lives and relationships of multiple characters in a decades-spanning story told across two intense books. Every Family has Secrets. Every Secret has a Price.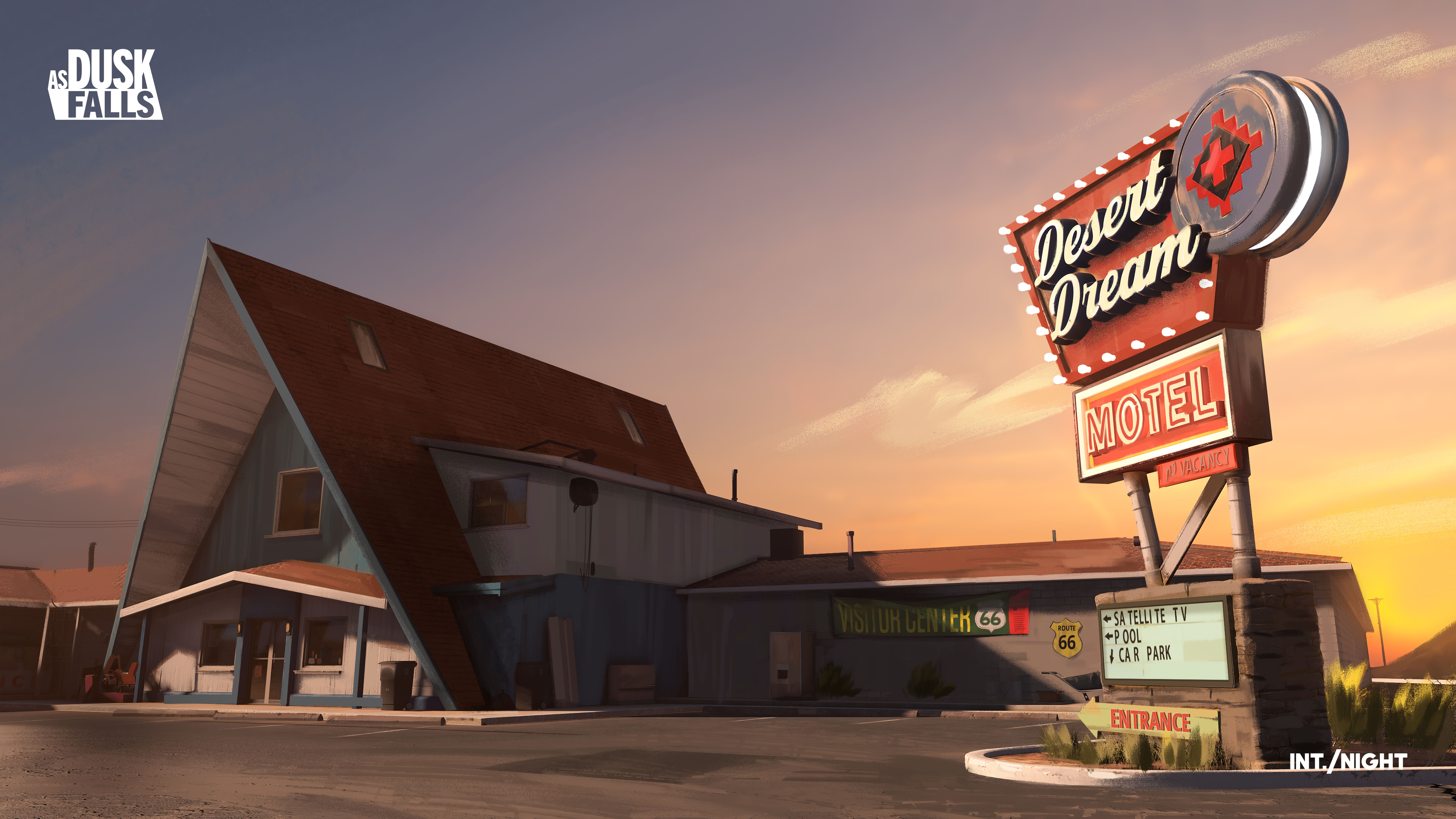 Uncompromising Crime Drama. The cinematic story is brought to life by the performance of actors that are digitally rendered into a beautiful art style, creating a unique experience that plays like a motion graphic novel.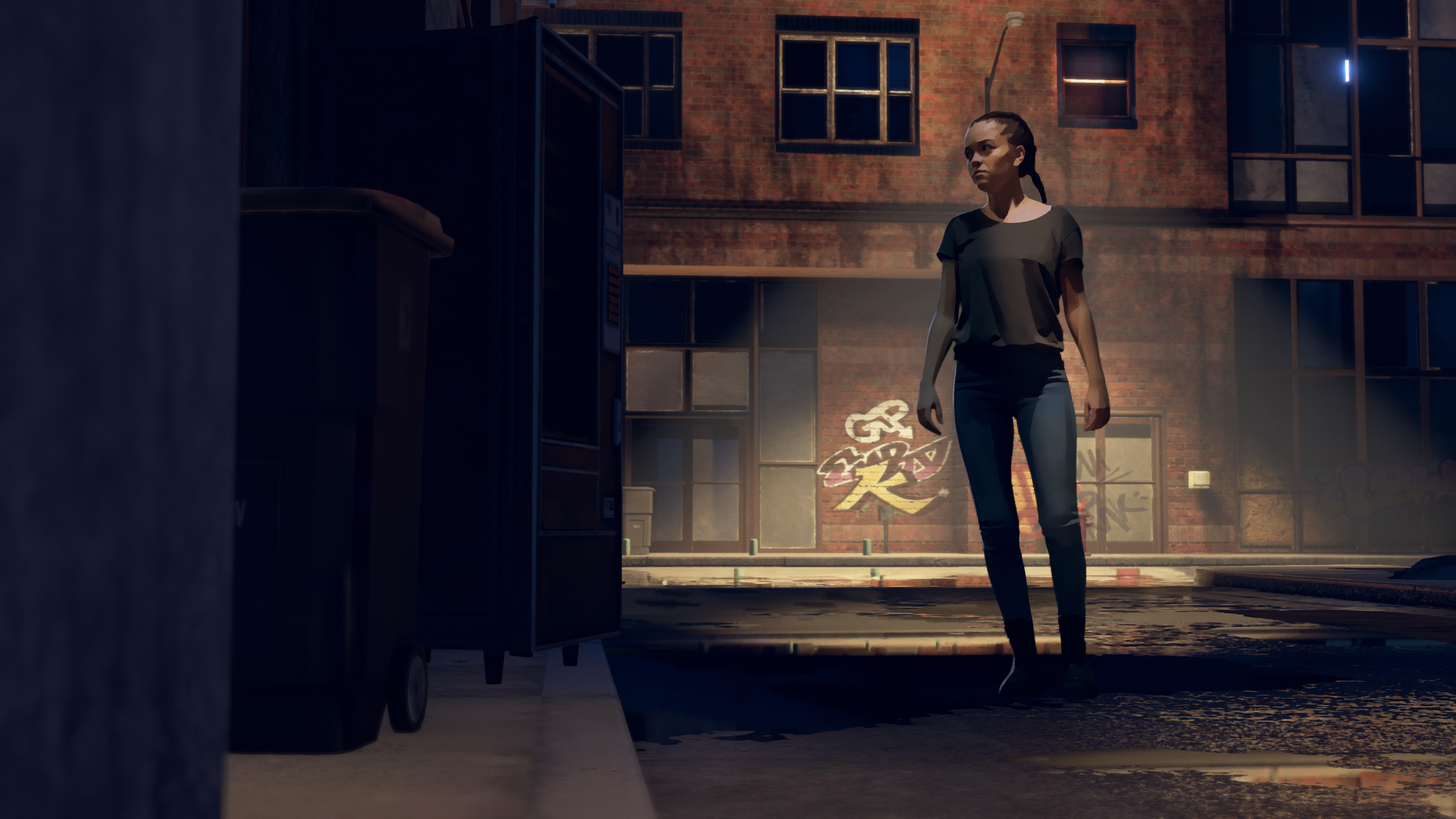 Sacrifice vs Survival. Can you break free from your family's toxic influence? What will you sacrifice for the ones you love? Can you overcome your past? Your decisions will shape the characters' fates.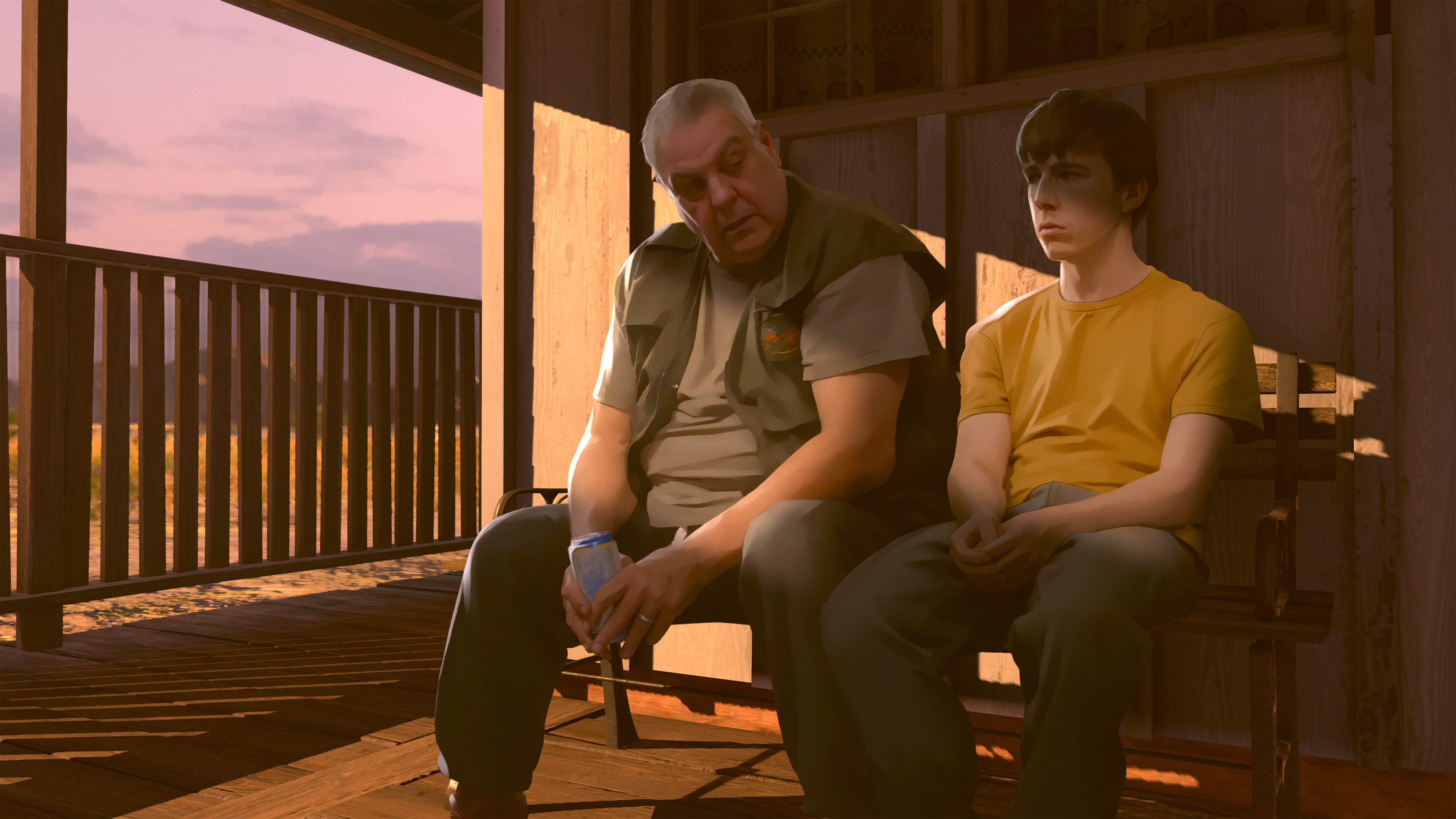 Interwoven Destinies. Follow two families in their struggle to survive, protect, and endure through challenges rooted in the previous generations' mistakes.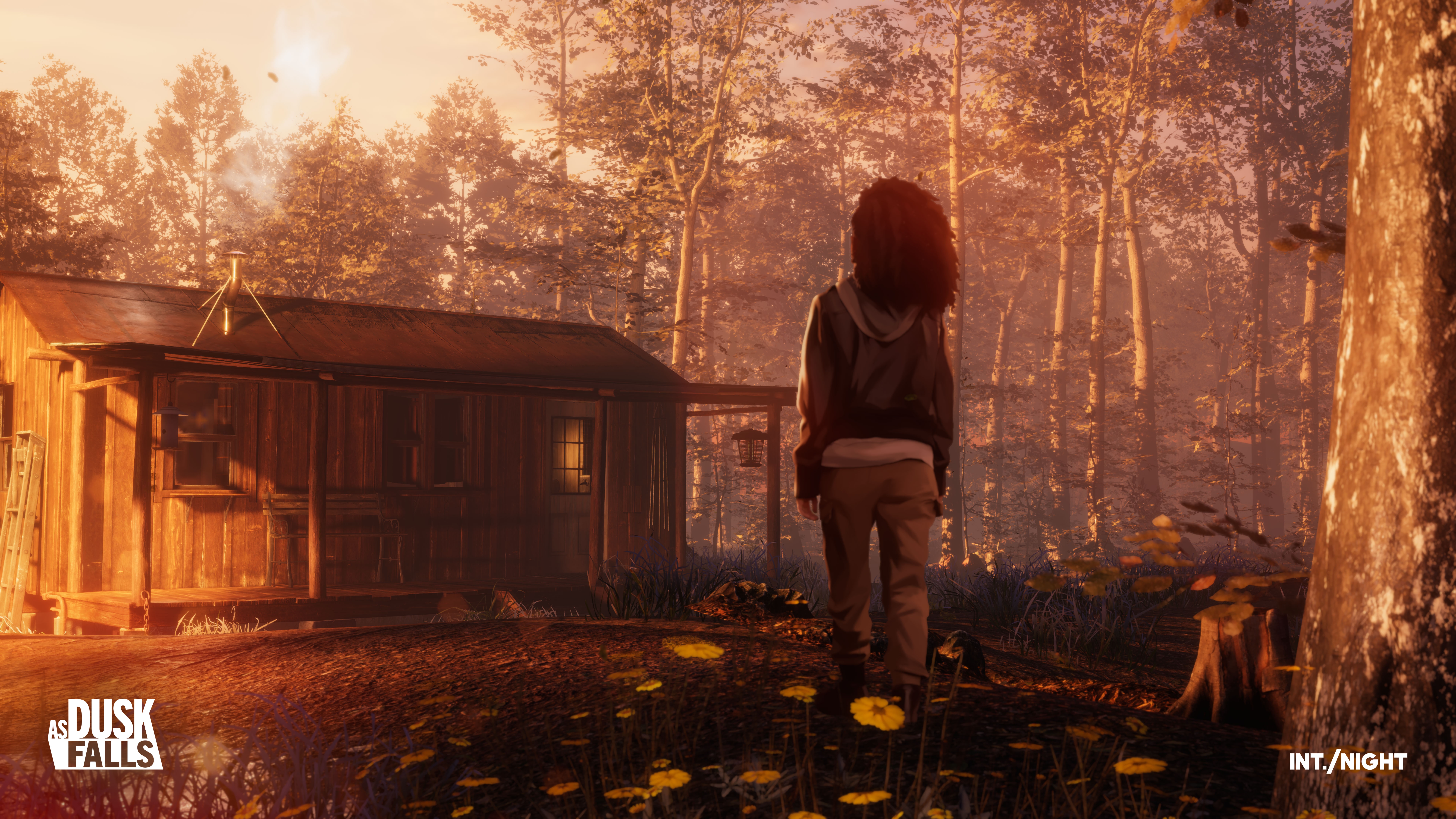 Experience Together. Reveal insights about yourself and those you play with as you discover the underlying values of your decisions in cooperative gameplay with up to 8 players at a time, locally or online (or a mix). The As Dusk Falls companion app makes making choices in game easy, just use your phone or tablet to vote with or against your friends. (Online console multiplayer requires Xbox Game Pass Ultimate or Xbox Live Gold, subscriptions sold separately).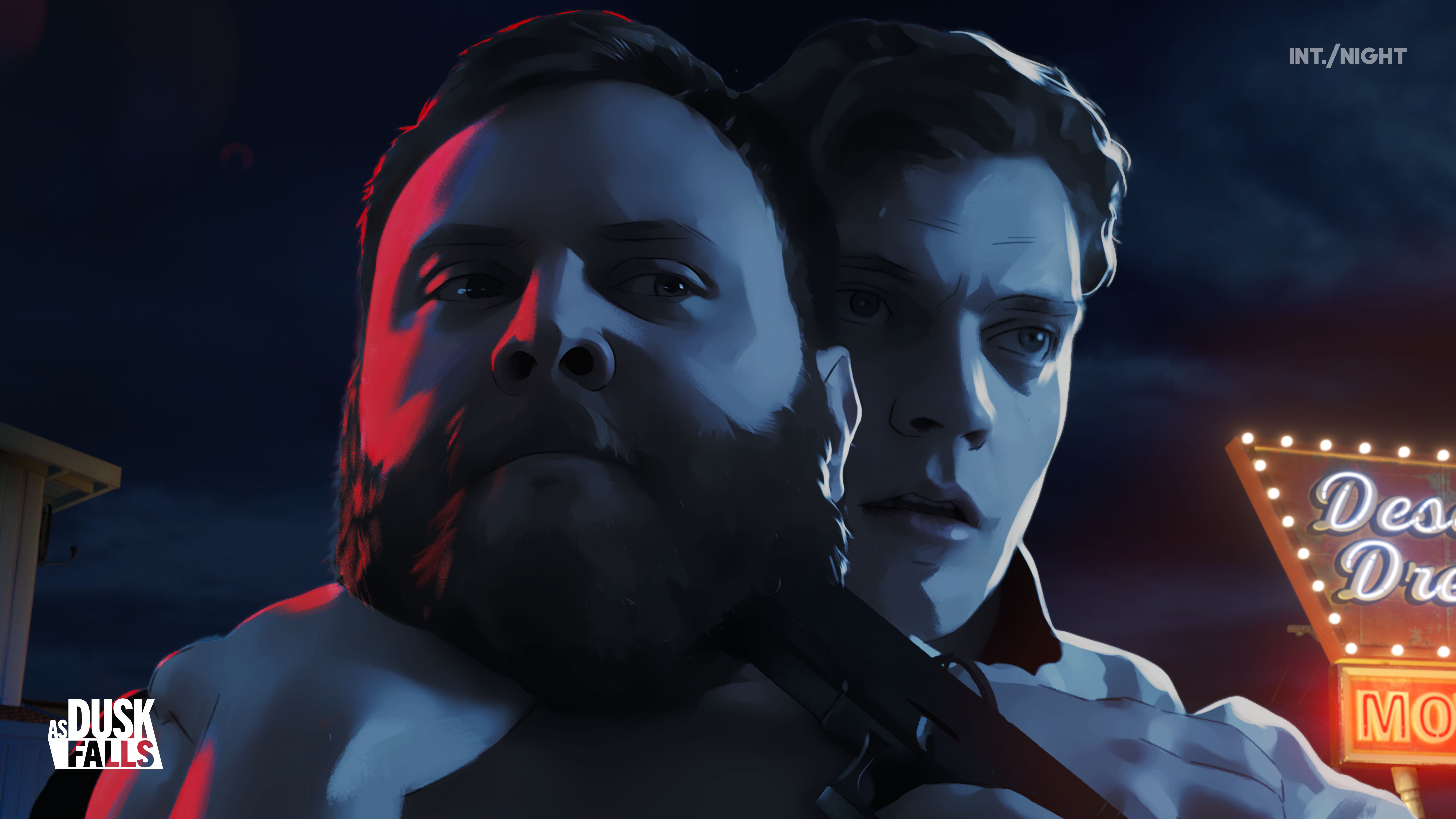 Content Warning: As Dusk Falls includes playable situations related to intense violence, family conflict, mental health, suicide, and other mature themes. Player discretion is advised.