Chronicle: Unit Eight Playtest
Playtest the Star Salvager Beta to get the full game!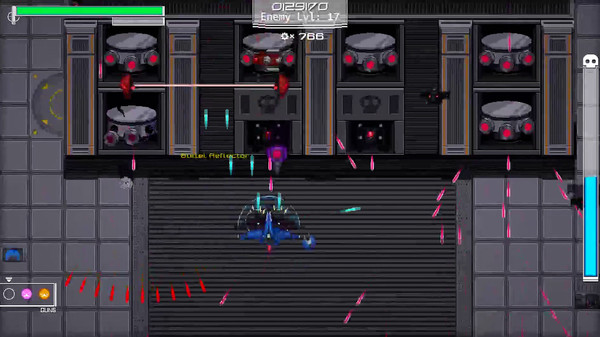 Campaign Info
Campaign type: Playtest
Platforms included in this campaign: Steam
Regions in the campaign: Worldwide
Playtest Details
How does it work? Request a key if you want to participate. 
Your Steam library and game details must be set to Public,  otherwise you will be rejected. 
If you are selected, you will get a Steam beta key,  and a link to a feedback form, on 9th May 2022
You can create coverage if you want, but you don't have to.
What do I have to do to get a full key?
You must play for at least 1 hour, and complete the feedback form within one week to receive the full game.
Who can join? We are looking for a wide range of players - different ages, countries, demographics. No priority is given to larger channels. However, there are limited places so please do not be offended if you are not accepted. Channels who ask to participate may be given priority access to subsequent playtesting.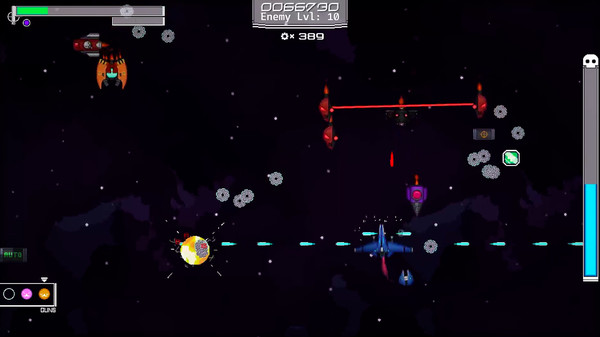 Chronicle: Unit Eight is an arcade bullethell roguelike with a sliver of RPG thrown into the mix. Mixing the combat and game feel of vertical shooter games like "Raiden" and "Ikaruga" with the roguelite progression style of "Rogue Legacy". Chronicle gives that old school space shooting genre a new flavor of life. Dodge, fire bullets, and increase in strength by finding powerups or modifications on each run. Collect Scraps that fall off of enemy ships to use to upgrade your ship for future runs. Discover many secrets and defeat the space pirate boss that you were originally hired to destroy.
Chronicle is a mercenary-for-hire organization. They have dispatched one mercenary, (codenamed Atlas,) and her ship, Unit Eight to sabotage and destroy a secret weapon that a space pirate group has created to destroy planets.
Discover new weapon combos, defensive maneuvers, abilities, bombs, and unlocks to help manifest the perfect run.
After every run, explore the vast perk tree and upgrade your ship through modifications, weapons, weapon unlocks, defensive maneuvers and more!
Can you defeat the space pirate organization and destroy the secret weapon before all the planets that we know are eliminated for good?