Press A For Achievements
Welcome Achievement Hunter!
This is
the
must-have minigame collection. Master dozens of stages, level-up and climb the ranks to unlock shed-loads of achievements. Prove your worthiness by placing yourself on the world leaderboard by simply pressing, mashing and holding A.
"Wait a sec, you only need one button to do all this?"
Hell yeah!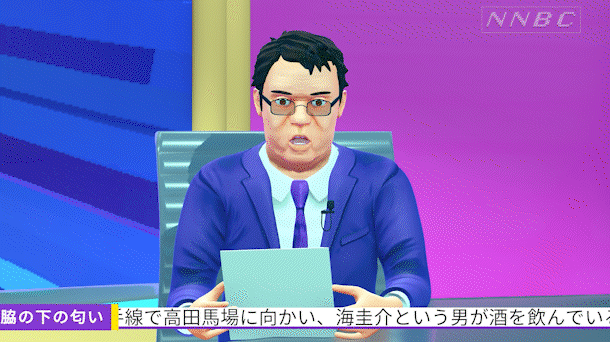 Press A to present the news!
Beauty in Simplicity
That's right, you only need one button (or keyboard key) to play the whole game. But don't let that deceive you, this ain't some cheap and cheerful shovel ware, no siree, because we've really put that beautiful A button to use, in fact we're getting as much mileage outta that baby as you can imagine.
Experience the endless barrage of outrageous minigames
Karting, fishing, archery

Typing, photography, courtroom drama

Refuelling a car, presenting the news, extreme skiing

Puzzles, retro 3D mazes, CATS

FPS, RPG, PPE(!)

... and so many more!
Press A to go karting!
Replayability
Unlock Mod Stones to change the rules of your next playthrough

Get bronze, silver or aim for gold on each stage

Collect coins and gift-bags to change up your profile which is visible on the leaderboard

Found a secret achievement? Leave hints for other players or if you're a big meanie try to confuse them with misinformation.

Can't find an achievement? Buy hints from other players (note, they may be trolling you lol)

Climb the leaderboard, it's totally worth it!

Compare your score, achievements and Mod Stones with friends and players worldwide

Press A to RPG!
Achievements galore!
Tons of achievements that'll make you feel warm and fuzzy

Unlock achievements by gaining XP and levelling up

Think outside the box to find secret achievements hidden throughout the stages

Track your career and achievement progress in the handy-dandy career menu
Choose your character
Customise your experience with unlockable characters, profile items, voice-packs, colours, patterns and ludicrous phrases. Be a fish, a bear, Elizabeth Nishibori, an ugly baby. Whatever you be, just be yourself. Open gift bags full of fun stuff or buy that item you've always wanted using coins collected from the in-game action.
Hold on to your trousers
Here's 6 more reasons you'll love Press A For Achievements:
Full of references, homages and ridiculous humour

Easy to learn and hard to master

Fast, funny and occasionally flatulent

Experience the thrill of victory by completing a stage at the last possible nanosecond

Get medals for each stage, beat your personal best, be the best YOU that YOU can be

Tap your feet to the killer dynamic soundtrack
Probably the most fun you can have with one hand!

Copyright 2021, 2022 Onion Soup Interactive Ltd.