Broll
Who cares about physics laws?
None of us for sure!
Broll (stand for BROken ragDOLL) is a platform game where you can jump high, run fast and stick at all sorts of things.
As we say, the sky's the limit, join us on this incredible challenge and share with the community your best move.


Challenges wait for you in this vast exploration journey. Try to reach the most unreachables places to unlock secrets and achievements. We hide lots of stuff for the ones who are ready to search the game in all directions.
Explore 6 open levels
Find all the save points to unlock new the next chapter
Try to find all the hidden cosmetics to customize your dummy!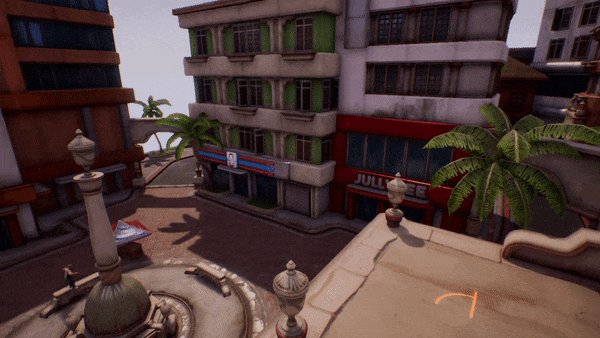 Short levels, with a timer, try to dominate the leaderboard!
20 new short levels to play with.
Once you completed a run your score is send to the steam leaderboard!

Do you think you know how to play Broll? Try this to be sure! Made for speedrun, expert mode is a timed version of Adventure mode!
In expert mode you only have 25 seconds to get to the next save point!
Play any level of the Adventure mode in expert


Fight against your friends in the local multiplayer of broll! Currently there is only the Royal Rumble game mode, but more are coming soon!
Royal Rumble : Fight agaisnt your friends, each save point make you win a point, and fall to lose one a simple and fun game mode to play with friends!